Looking for a non-pie Thanksgiving dessert? This list of Thanksgiving desserts that are not pie has everything you need from Thanksgiving cakes to Thanksgiving dessert bars!
You're going to want to save this post for later
!
Dessert has to be my favorite course during Thanksgiving. I am all about the side dishes, too, but desserts for sure take the cake for me.
I'm as guilty as anyone that when it comes to Thanksgiving desserts, I always think of pies. But there are SO many amazing Thanksgiving desserts that are not pies.
Here is a fantastic list of all the Thanksgiving desserts you could make that are NOT pie! We have:
Thanksgiving Cakes and Cupcake Recipes
Thanksgiving Cookie Recipes
Thanksgiving Tarts and Crisp Recipes
Thanksgiving Dessert Bars
Thanksgiving Mousse, Puddings and Cream Recipes
Be sure to also check out the rest of the best Thanksgiving recipes: our favorite family recipes like Stovetop Sausage Stuffing, Garlic Butter Green Beans and Rosemary Drop Biscuits.
You're going to want to pin this post for later!!
45 Thanksgiving Desserts That Are Not Pie
Thanksgiving Cakes and Cupcakes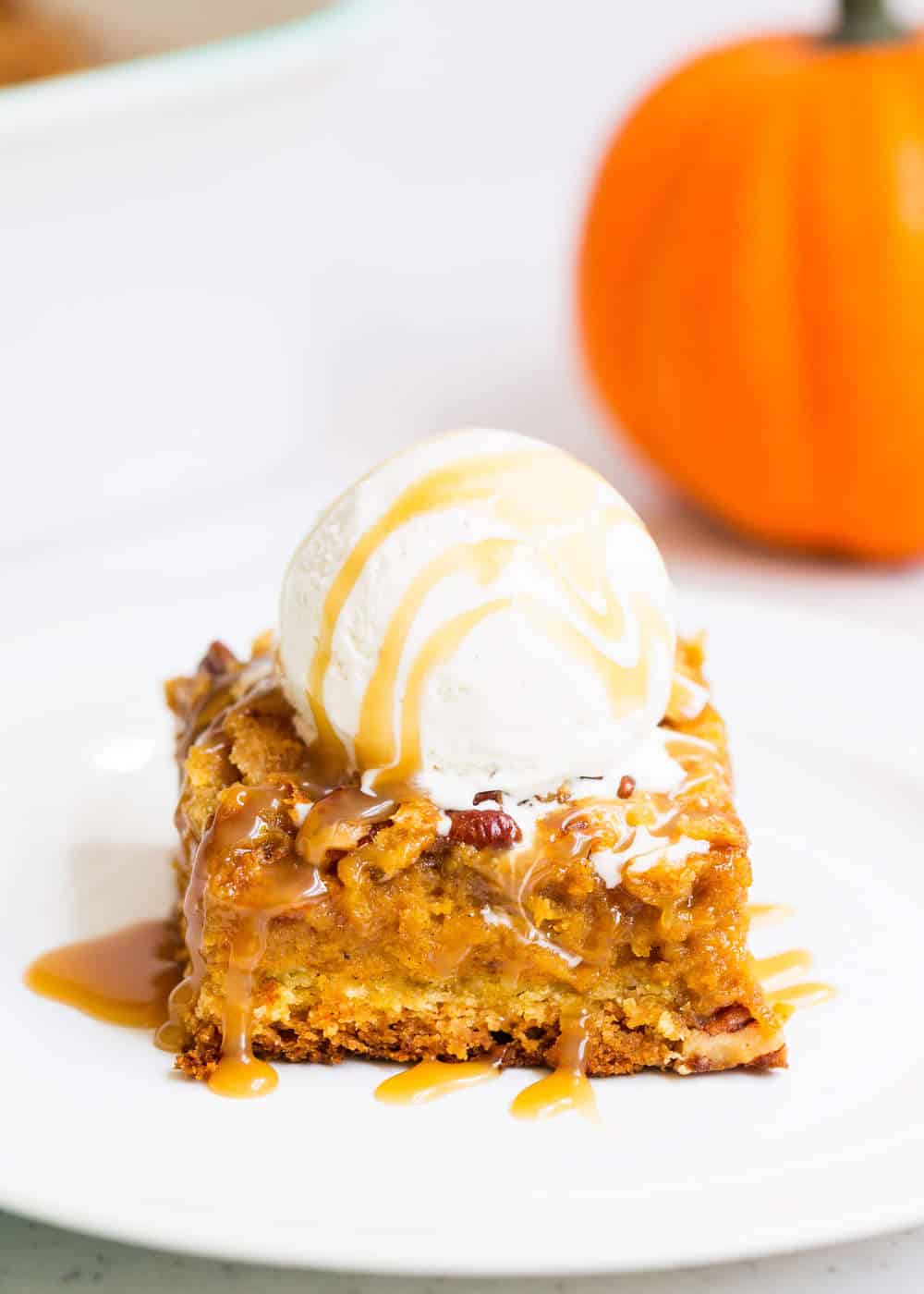 Mini Apple Spice Rum Cakes
by A Joyfully Mad Kitchen
Pumpkin Cake
by I Heart Naptime
Orange Vanilla Cake
by Recipes Worth Repeating
Cranberry Orange Cupcakes With White Chocolate Buttercream
by My Wife Can Cook


Praline Pumpkin Upside Down Cake

by The Speckled Palate




Salted Caramel Apple Cheesecake with Pecan Crisp Topping

by The Unlikely Baker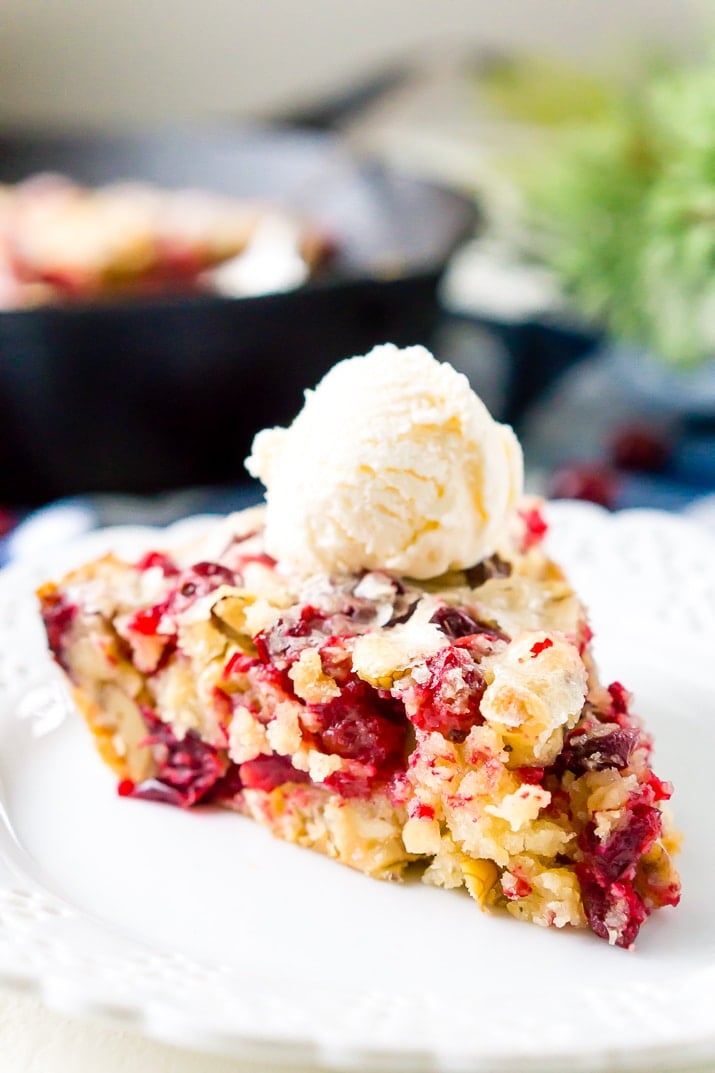 Cranberry Cake
by Sugar and Soul
Cast Iron Apple Spice Skillet Cake
by A Joyfully Mad Kitchen
Mini Caramel Apple Cheesecakes
by Cardamom and Coconut
Sweet Potato Cupcakes with Marshmallow Meringue Frosting
by The Suburban Soapbox
Pumpkin Pecan Pudding Cake
by Haute And Healthy Living
Healthy Cinnamon Apple Coffee Cake
by Fit As A Mama Bear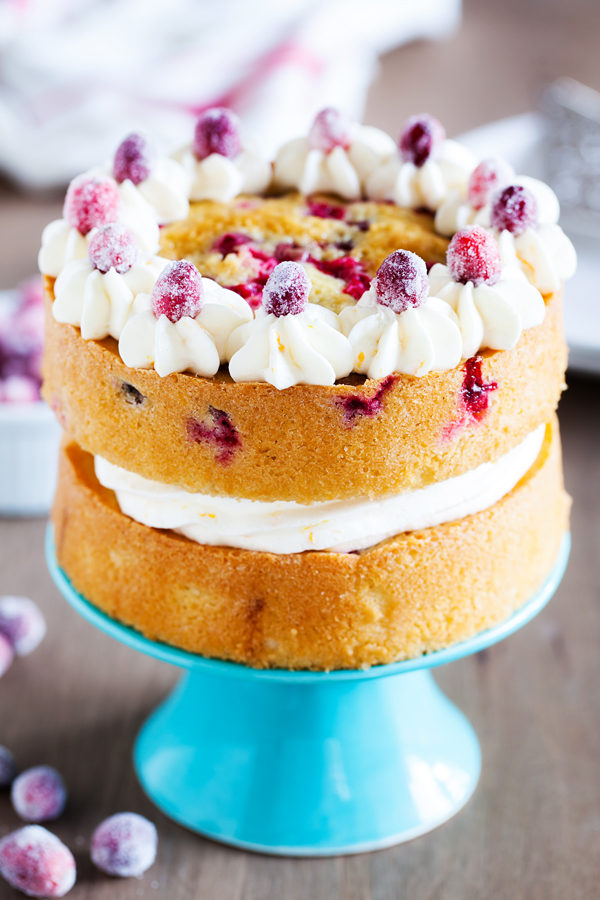 Pumpkin Sheet Cake
by A Joyfully Mad Kitchen
Orange Cranberry Cake
by The PKP Way
Cranberry Sauce Stuffed Dark Chocolate Cupcakes
by The Cheerful Kitchen
Thanksgiving Cookies
Pumpkin Snickerdoodles by A Joyfully Mad Kitchen
Honey Cinnamon Cookies
by Natalie's Health
White Chocolate Pumpkin Cookies
by Longbourn Farm
Pie Crust Cookies by All You Need is Brunch
Soft Amaretti Cookies
by She Loves Biscotti
No Bake Stained Glass Window Cookies by A Joyfully Mad Kitchen
Thanksgiving Tarts and Crisps
Baileys and Oreo Tart
by My Kitchen Love
Easy Pear Tart
by Culinary Ginger
Easy Pear Crisp
by The Seasoned Mom
Rosemary Infused Cranberry Brie Tartlets
by A Life of Happenstance
Cinnamon Sugar Pear Tart
by A Joyfully Mad Kitchen
Thanksgiving Dessert Bars
Pecan Pie Crumble Bars
by A Joyfully Mad Kitchen
Cinnamon-Swirl Pumpkin Bars
by A Savory Feast
Cranberry Oatmeal Bars
by Veggie Inspired
Cranberry Bliss Shortbread Bars
by Practically Homemade
Pumpkin Caramel Cream Cheese Swirl Blondies
by The Speckled Palate
Apple Pie Bars
from Simply Whisked
Mousse, Puddings and Creams
Maple Pot de Cremes
by A Joyfully Mad Kitchen
Risalamande Danish Rice Pudding
by Lavender and Macarons
Pumpkin Chocolate Delight Lush
by Mama Gourmand
Pumpkin Spice Whipped Greek Yogurt
by Project Meal Plan
White Chocolate Pots de Creme with Honey Roasted Rigs and Cherries
by Delicious Everyday
Julia Child's Chocolate Mousse
by Veronika?s Kitchen
Cranberry Clafoutis with Dark Chocolate and Pecans
by Rhubarbarians
Eggless Creame Brulee
by Renana?s Kitchen
Dark Chocolate Orange Mousse
by Occasionally Eggs
Apple Pudding
by The Anthony Kitchen
Sticky Toffee Pudding
by House of Nash Eats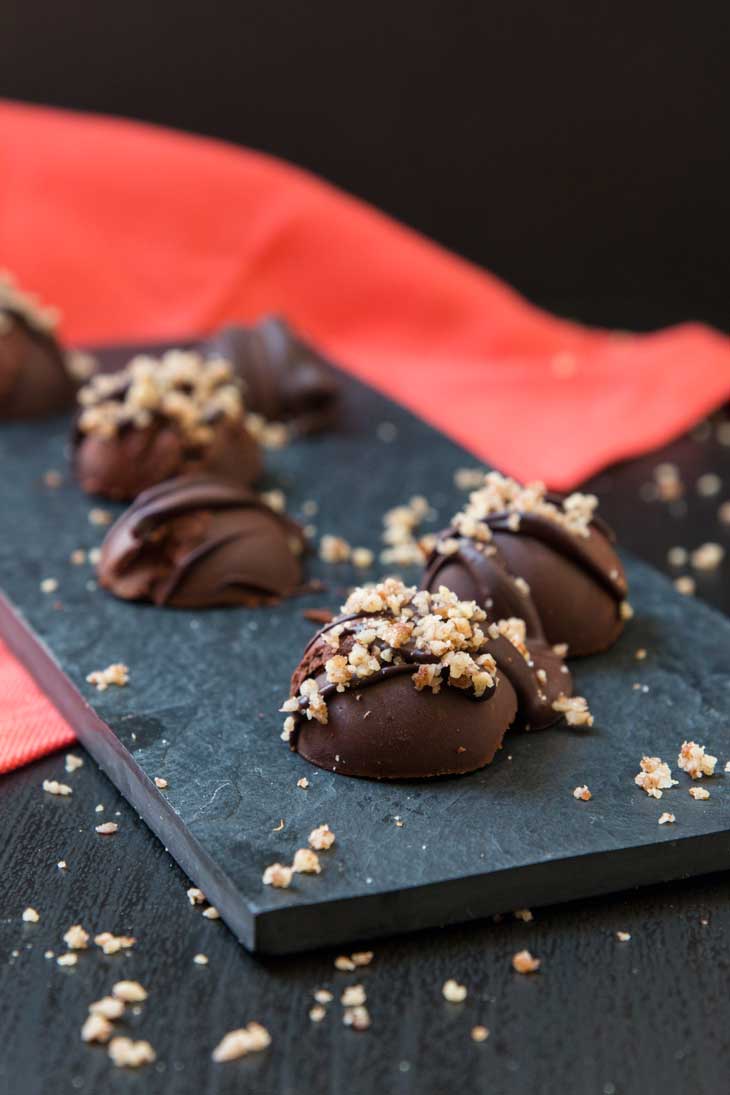 Other Thanksgiving Desserts That are Not Pie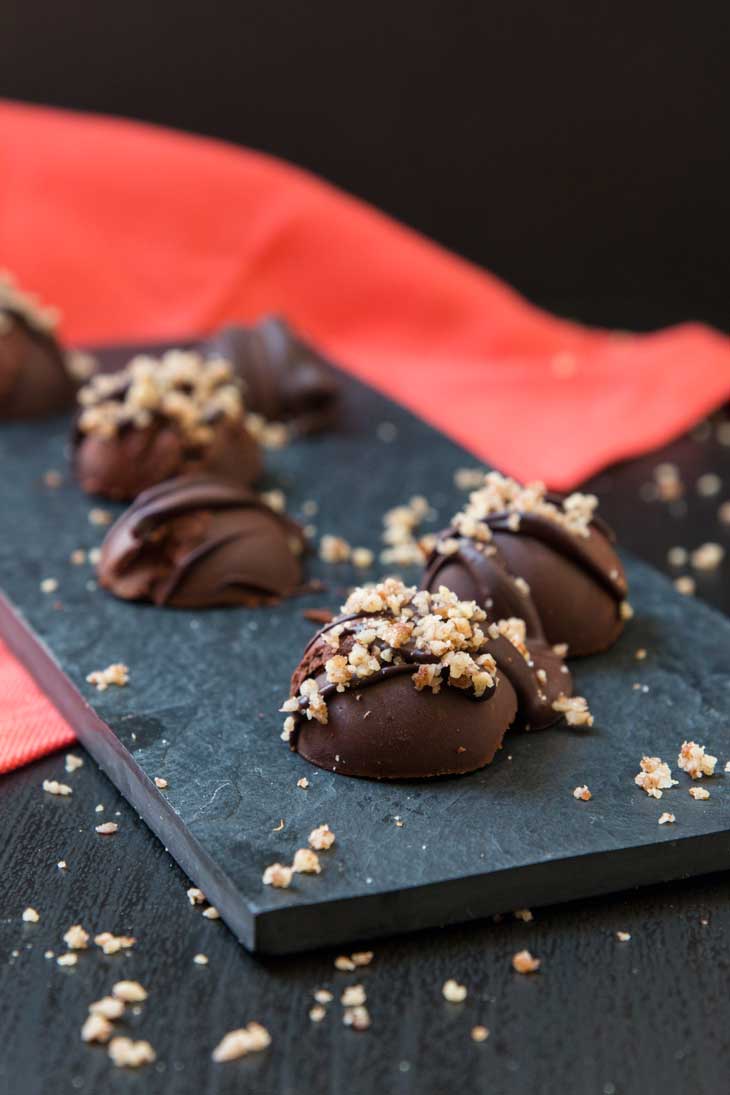 Frozen Yogurt Bark Recipe by Recipes From A Pantry
Pumpkin Spice Dark Chocolate Truffles by Vegetarian Astronomy
Dreamy Lemony Cream Horns by Inspire Creation

Thanksgiving Dessert Turkeys by Dancing Through The Rain
Which non-pie Thanksgiving dessert would you try? These unique Thanksgiving desserts are sure to be amazing!